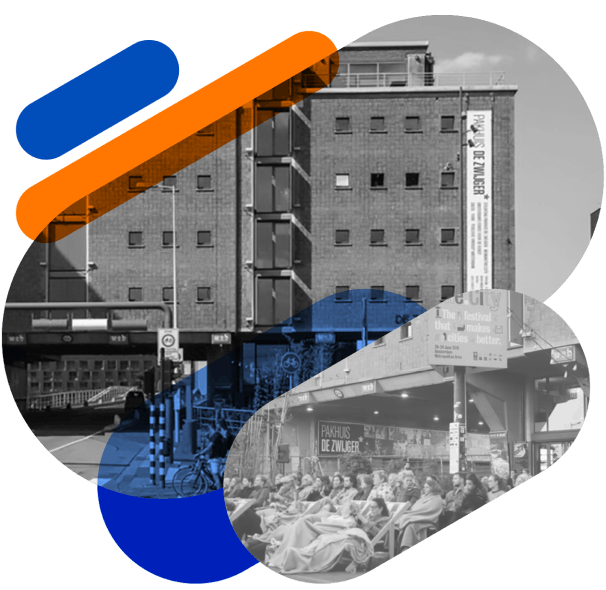 Attendee information
To ensure the smoothest possible experience, we have gathered here some basic facts about the conference, the venue, and the location for you to read up on.
If there is anything you didn't find an answer to, please contact us at uptime@aiven.io
The Netherlands, also known as Holland, is situated in Western Europe, bordering Belgium, Germany and the North Sea. Amsterdam is the largest city and the nominal capital of the country. Amsterdam is also one of the most popular tourist destinations in Europe, with almost 22 million day trippers and overnight visitors prior to the pandemic in 2019. You'll find that most citizens speak English and German, possibly even French, so you should get along swimmingly without knowing a word of Dutch.
Modern Amsterdam is known to have an open-minded attitude, innovative ways of thinking, and a creative food scene that you can explore here. Amsterdam's main tourist attractions are its museums, such as the famous Rijksmuseum, Van Gogh Museum and Anne Frank House, but the city is also known for its unbeatable network of cycling routes, variety of cafés, beautiful windmills, fields of tulips and of course, the famous canals. The city has earned a nickname "Venice of the North" and rightfully so, since Amsterdam has more canals than Venice that also form a UNESCO World Heritage Site. 
Amsterdam has a reputation as a cycle-friendly city and cycling is truly a way of life here: the city has more bicycles than people. There are numerous places for you to rent a bike, such as Rent a Bike, Yellow Bike and Amsterdam Bike Rent. The price for e.g. one day rental is somewhere between 10-15 € but the bikes are available also for shorter periods. Before hopping on, please see tips for cycling safely in Amsterdam.
As stated above, the currency of the Netherlands is Euro. Most shops and restaurants in Amsterdam accept credit cards but not all, so please ensure you have a sufficient amount of cash with you. Please remember that VAT and service fee are included in the total price, but it is customary to tip taxi drivers and waiters (between 5 and 10 %).
LOCAL WEATHER
September is the beginning of autumn in Amsterdam. This means that temperatures are quite mild with an average daily high of 18°C (64 F), dropping down to 10°C (50 F) late at night.
We recommend that you bring some long-sleeved shirts and a light-weight jacket for chillier days, and an umbrella to avoid any surprise showers of rain. 
To see the forecast for the time of our event, please click here.
GETTING THERE
Uptime 2022 will take place at Pakhuis de Zwijger (De Zwijger warehouse). 
Event venue: Pakhuis de Zwijger, Piet Heinkade 179, 1019 HC Amsterdam (caption)
Please note that your Uptime-ticket does not include any transportation to or from the conference venue. The venue is located near Amsterdam Central Station and the city center and therefore easily reached. To plan your route, click here.
Distance from Schiphol International Airport: 27,5 km by car (30 min)
Distance from Amsterdam Central Station (Centraal Station): 2,4 km by car (6 min) / 1,7 km on foot
Distance from Amsterdam city center (Amsterdam-Centrum): 2,3 km by car (6 min) / 1,9 km on foot
From Schiphol Airport
Depending on traffic, a taxi can take you from Schiphol Airport to the city center in about half an hour. The average price for a one way ride is somewhere between 40 - 60 €, depending on the destination. We recommend that you negotiate the price for your ride before starting the trip.
If you are familiar with Uber, you can also order one since it has been available in Amsterdam since 2012. To find the designated pickup point at Schiphol Airport, follow the signs towards trains and car rental agencies after leaving the baggage reclaim area and passing through customs, and take the exit by the car rental desks.
You can also take a train from Schiphol Airport to Amsterdam Central Station as the venue is located just a walking distance from there. Train station at Schiphol is located directly underneath the airport. Tickets can be purchased from the ticket office in the airport's main hall or the yellow ticket machines, located near the baggage claims, shopping center Schiphol Plaza and near the platforms.
At the ticket office, you can also purchase the Amsterdam Travel Ticket, which includes unlimited travels by train between Schiphol and Amsterdam Central Station, and  free public transport (all trams, buses, metros and trains run by the Amsterdam transport company GVB) in the city itself. You can choose from a 1-day (17 €), 2-day (22,50 €) and 3-day (28 €) ticket.
From the Amsterdam Central Station
The conference venue is located near the Central Station and can therefore be reached by foot. 
There are also options to move between Central Station and the venue by public transportation:
Tram: Take tram 26 in the direction of 'IJburg', and get off at the 'Kattenburgerstraat' stop
Bus: Take bus 43 to 'Borneo Eiland' and get off at the 'Jan Schaeferbrug' stop
When traveling by public transportation, you need to use the public transport chip card, known as OV-chipkaart or the Amsterdam Travel Ticket mentioned above. The best option for visitors is a disposable one-hour card or day card (available for up to seven days). All tickets are valid across the whole network and allow you to take as many journeys as you need to within the time-frame. One-hour tickets can be bought straight on the tram or bus. Day tickets (price starting from 8.50 €) can be purchased in advance from sales points indicated by the pink OV-chipkaart logo (e.g. newsagents, supermarkets, ticket machines, airports and stations) or from the tram driver, but not from the bus. 
Please notice that public transportation is completely cashless and tickets can only be purchased using debit or credit card. To avoid going through a ticket machine or a counter, you can also use the GVB travel app.
Parking
If traveling by car, please note that there are no parking spaces in front of the entrance or alongside the public road but there are several parking facilities nearby. To plan your route there, please click the name of the car park:
Nieuw Amerika (a 300 m walk from Pakhuis de Zwijger)
Parkeergarage De Loodsen (a 150 m walk from Pakhuis de Zwijger)
Interparking IJ-oever Centrum (a 330 m walk from Pakhuis de Zwijger)
Piet Hein Garage (a 500 m walk from Pakhuis de Zwijger)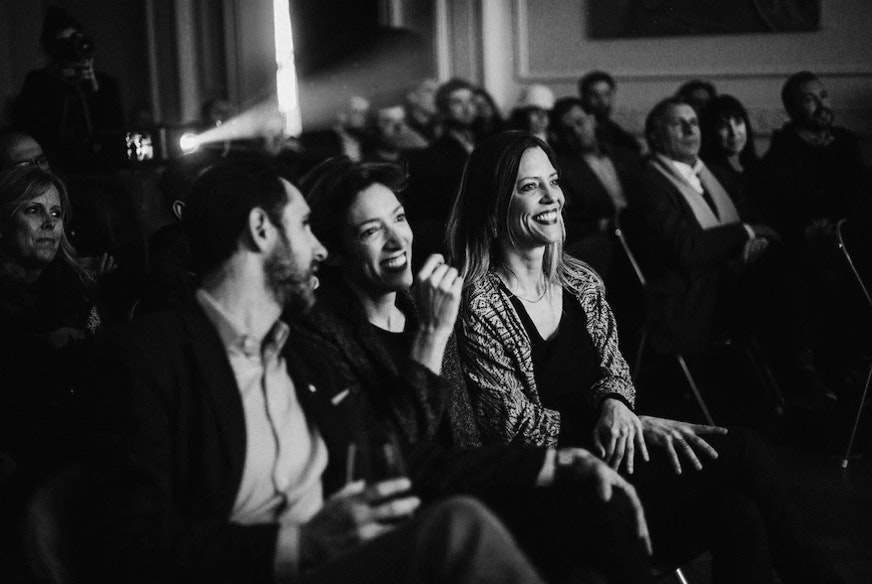 INFORMATION & PRACTICAL TIPS
Uptime 2022 will take place 14.-15.9.2022 with the aim to give a platform to many open source companies and projects, and showcase their solutions and use cases for databases and tools. Presentations and discussions will cover everything from sharing best practices to building and operating complex systems at scale. Check out the full program and schedule here.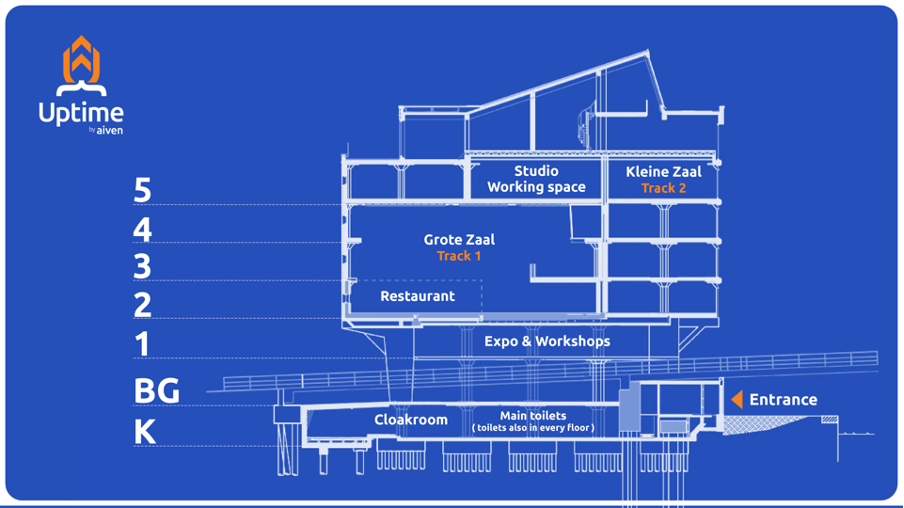 Upon arrival
Please remember to have your e-ticket with you when arriving at the venue. We will scan the QR-code from your smartphone and exchange it for a conference pass at the registration desk, located in the lobby. You can collect your swag bag from the same registration desk. 
Meeting rooms
Pakhuis de Zwijger has different rooms the conference takes place in:
Grote Zaal: Track 1
Kleine Zaal: Track 2
Studio: Working Space
Expo: Workshops
CODE OF CONDUCT
Uptime is an in-person event in which everyone can participate in an inclusive, respectful, and safe manner. We are dedicated to providing a harassment-free experience for all event participants and expect all attendees, speakers, sponsors, the event team and the program committee to show respect and courtesy to the other participants.
The terms of this Code of Conduct are non-negotiable. Your registration for or attendance at our event indicates your agreement to abide by this policy and its terms.
See the full Code of Conduct here.
If you see or experience something that seems inappropriate or makes you or anyone else feel unsafe or uncomfortable, please tell us either personally via uptime@aiven.io or our anonymous contact form. Our team will respond to inquiries as soon as possible. If you feel comfortable enough or prefer to report an issue in-person, our conference staff can be identified by Uptime Staff t-shirts.
If you are planning to attend the upcoming event and have concerns regarding another individual who may be present, please contact us via codeofconduct@uptime.aiven.io. Precautions will be taken to ensure your comfort and safety.
Thank you for helping us make this a welcoming and friendly environment for all,

Floor Drees, Jen Szabo & Rayta van Rijswijk
Code of Conduct team
Accessibility
The conference venue is accessible for wheelchairs. All floors can be reached via elevator with an adapted toilet on the second floor. 
Restrooms
All restrooms at the conference venue are gender free. There are restrooms on each floor with clear signage for you to easily find them. 
We provide basic necessities such as sanitary items and toiletries in each restroom.
Smoking area
Please note that smoking is only permitted at the designated smoking area which is pointed out by clear signage. 
Photography & Videotaping
It is important to note that we do have photographers on site throughout the conference. For those who do not want to be photographed, we have a different color of lanyard. If you wish not to be photographed, please make sure you have a blue lanyard instead of the orange one.
It is also allowed to take photographs and short videos for personal use. While doing so, please respect the privacy and wishes of other attendees by taking into consideration the color of their lanyard. Blue lanyard means the person does not want to appear in any pictures
If you're willing to share your pictures on social media, please use the official hashtag #Uptime2022 and tag us on Twitter @uptimecon.
Cloakroom / Lost & found
The cloakroom, located in floor -1, is open within the limits of the conference's schedule. There are also lockers available for you to use.

You can inquire about any lost and found items straight from the venue:

Pakhuis de Zwijger
020 624 63 80
info@dezwijger.nl
If you are unsure where to go or who to reach out to, head to the Info desk located at the lobby. Come to us if you need help or have any questions; feedback, personal requests, questions on accommodation, covid testing, transfers, and other logistics—we're there for you!

Forgot something? Don't worry, we have some basic necessities such as sanitary and medical items, and toiletries.
 If you have any further questions, please contact our Uptime Team(linked to "Contact details" if possible).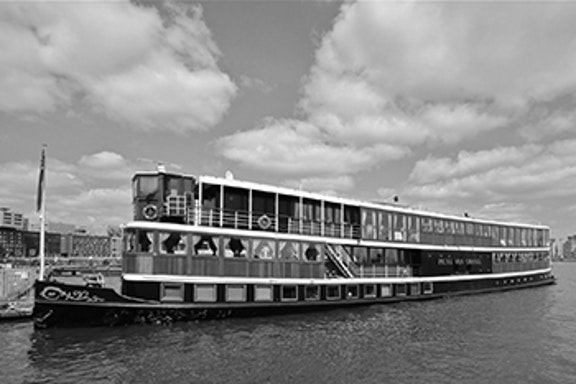 AFTER PARTY
Your Uptime-ticket includes entry to the afterparty that will take place on the first conference day (14.9.) starting after the official program at 18.30.
The pickup and drop off location for this boat is steady. At 18:30 we'll collectively leave for the dock, which is just a 5 minute walk.
17:30 - 18:30 // Networking at Pakhuis de Zwijger
18:30 - 19:00 // Shuttle bus to the afterparty
19:00 - 22:00 // Afterparty at the Prince van Orange
22:00 // Transportation back to Pakhuis de Zwijger
The afterparty, including a dinner and some drinks, will be accompanied by good music as we have a DJ playing the whole night.
CATERING
Your Uptime-ticket includes lunch and coffee breaks served at the venue during the following hours:
DAY 1:
Breakfast: 9.00 to 10.00
Morning coffee break: 10.40 to 10.55
Lunch: 12.20 to 13.20
Afternoon coffee break: 14.40 to 15.10
DAY 2:
Breakfast: 9.00 to 10.00 
Morning coffee break: 10.40 to 11.00 
Lunch: 12.20 to 13.20
Afternoon coffee break: 15.20 to 15.40

All meals served at Uptime 2022 are vegetarian inspired and made using local ingredients whenever possible. In addition, the items in the menu show beautifully the diversity of the venue's kitchen team.
All dietary requirements and/or special diets mentioned upon the registration have been carefully considered and all food items are labeled. If you didn't inform us of any dietary requirements upon registration, please let us know by contacting the external event agency: aiven@tapaus.fi.
COVID SAFETY
Attendees at in-person events must commit to strictly complying with all applicable local health regulations, as well as with all venue and event health and safety requirements. The specific requirements may vary from event to event, and will be communicated prior to and during the event.
Please only participate Uptime 2022 if you are healthy, and stay home if you have symptoms that suggest a coronavirus infection, are in quarantine or know that you have been exposed to the coronavirus.
At Uptime 2022:
Wearing a mask is recommended as masks can help protect you and others from COVID-19. In case you forget one, we provide face masks at the venue.
There are several points all over the venue equipped with hand sanitizer as well as restrooms on each floor for proper washing of hands. 
All Uptime personnel are instructed to follow common safety and hygiene guidelines. 
Traveling to Amsterdam:
For the current travel protocols and regulations, please visit government.nl. We also recommend that you check your airline's website to confirm any additional rules that may apply.
In Amsterdam:
Public venues in Amsterdam are now open with normal opening hours. A COVID entry pass is no more mandatory to access public indoor spaces. 
For up-to-date information about the COVID measures at museums, cinemas, restaurants, bars and other attractions, please visit government.nl.   
If you witness an attendee failing to comply with any COVID-19 health and safety requirements, please report it to a member of the conference staff immediately.
SUSTAINABILITY
The Uptime team works determinedly to cut down its impact on the environment. Here are just a few ways we have implemented sustainable solutions in order to build a more environmentally responsible production.
Sustainable transportation
The conference venue is located close to Amsterdam city center and is therefore easy to access on foot, by bike or by public transport. For further instructions, click here. (linked to the previous section "Getting there", if possible)
We also aim to favor local suppliers and producers to avoid long distances when it comes to deliveries and subcontractors.
Sustainable meals
All meals served at Uptime 2022 are vegetarian (mostly vegan) and prepared with as many local products as possible. 
In addition, we encourage all conference attendees to use tap water as Dutch tap water is the second highest quality in all of Europe. By doing so, you can reduce your carbon footprint as well as plastic waste.