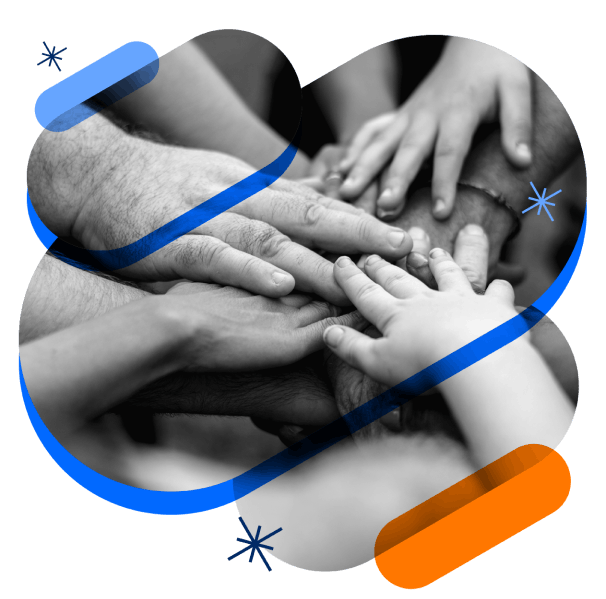 Code of Conduct
Uptime is an in-person event in which everyone can participate in an inclusive, respectful, and safe manner.
September 14-15, Amsterdam
Code of Conduct
We are dedicated to providing a harassment-free experience for all event participants and expect all attendees, speakers, sponsors, the event team and the program committee to show respect and courtesy to the other participants.
The terms of this Code of Conduct are non-negotiable. We ask all our members, speakers, volunteers, attendees and guests to adopt these principles. Sometimes this means we need to work harder to ensure we're creating an environment of trust and respect where all who come to participate feel comfortable and included. Your registration for or attendance at our event indicates your agreement to abide by this policy and its terms. We are a diverse community.
Thank you for helping us make this a welcoming and friendly environment for all.
Be respectful
Respect yourself, and respect others. Be courteous to those around you. If someone indicates they don't wish to be photographed, respect that wish. If someone indicates they would like to be left alone, let them be. Our event venues and online spaces may be shared with members of the public; please be considerate to all patrons of these locations.
Be inclusive
All presentation material should be suitable for people aged 12 and above.
Any public presentation or communication which is part of any event and/or other spaces associated with the conference, is subject to this code of conduct and thus may not contain:
sexual or violent imagery;
exclusionary language;
insults or ad-hominem attacks.
Presenters are asked to avoid language which is not appropriate for an all-ages audience as much as possible.
If the subject matter of the presentation cannot be presented adequately without including language that could be considered offensive, this should be pointed out in advance, at the beginning of the talk and in the schedule.
If presenters are unsure whether their material is suitable, they are encouraged to contact the speaker liaison or email us in advance.
Be aware
We ask everyone to be aware that we will not tolerate intimidation, harassment, or any abusive, discriminatory or derogatory behaviour by anyone at any event or online.
Complaints can be made to the organisers by contacting the registration desk or by contacting the relevant email addresses. All complaints made to event organisers will remain confidential and be taken seriously. The complaint will be treated appropriately with discretion.
What does that mean for me?
All participants, including event attendees and speakers must not engage in any intimidation, harassment, or abusive or discriminatory behaviour.
Expected Behavior
All event participants are expected to behave in accordance with professional standards, with both this Code of Conduct as well as their respective employer's policies governing appropriate workplace behavior and applicable laws.
Unacceptable Behavior
Harassment and offensive behavior will not be tolerated in any form, whether in person or virtually, including, but not limited to, harassment based on gender, gender identity and expression, sexual orientation, disability, physical appearance, body size, race, age, religion or any other status protected by laws in the country in which the conference or program is being held. More examples of unacceptable behavior are listed here
Weapon Policy
No weapons are allowed at any Uptime events. Weapons include but are not limited to explosives (including fireworks), guns, and large knives such as those used for hunting or display, as well as any other item used for the purpose of causing injury or harm to others. Anyone seen in possession of one of these items will be asked to leave immediately, and will only be allowed to return without the weapon.
Consequences of Unacceptable Behavior
Breaches of this Code of Conduct may result in disqualification from participating in the registered event without a refund, as well as exclusion from future live and virtual events.
If a participant engages in behavior that violates this code of conduct, the Code of Conduct Committee may take any action they deem appropriate, including warning the offender or expulsion from the conference and any future live and virtual events with no refund of event tickets. Read more on the Incident Report Procedure.
Talk to Us
If you see or experience something that seems inappropriate or makes you or anyone else feel unsafe or uncomfortable, please tell us either personally via codeofconduct@uptime.aiven.io or our anonymous contact form. Our team will respond to inquiries as soon as possible. If you feel comfortable enough or prefer to report an issue in-person, our conference staff can be identified by Uptime Staff t-shirts.
Pre-event Concerns
If you are planning to attend the upcoming event and have concerns regarding another individual who may be present, please contact us via codeofconduct@uptime.aiven.io. Precautions will be taken to ensure your comfort and safety, including, but not limited to providing an escort, prepping onsite event staff, keeping victim and harasser from attending the same talks/social events and providing onsite contact cell phone numbers for immediate contact.
COVID-19 Regulations
Attendees at in-person events must commit to strictly complying with all applicable local health regulations, as well as with all venue and event health and safety requirements. The specific requirements may vary from event to event, and will be communicated prior to and during the event.
If you witness an attendee failing to comply with any COVID-19 health and safety requirements, please report it to a member of the conference staff immediately.
This Code of Conduct is based on the best practices used in other open source projects' Codes of Conduct, including:
Linux Foundation
Ubuntu OS Feels
Geek Feminism
Drupal